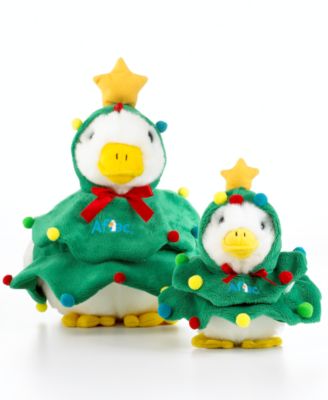 Check out this cute little guy. He's none other than the Aflac duck! Just like last year, Macy's is selling this little guy (in both a 10 inch version and his 6 inch little buddy) to benefit 32 children's hospitals around the country. This year, he's got a stylish Christmas tree throw on, complete with star on top of his head.
To get yours, head over to Macys.com
and type "Aflac" into the search box. But hurry! If the past few years are any indication, this limited-edition toy is going to sell out or be pulled from the shelves very quickly.