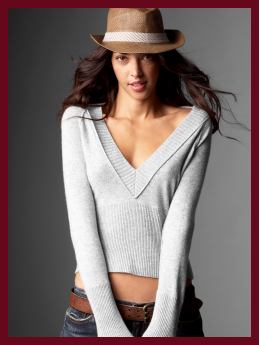 This fashion season, The Gap introduced a line of stylish clothes to support (PRODUCT) RED, where half the proceeds of all sales go to helping fight AIDS and hunger in Africa.
On The Gap's site this week, a number of these very fashionable items just had their prices slashed, as The Gap is probably trying to clear away inventory to make way for spring. What this means is these top-quality clothes can be yours for a fraction of the price people were paying for them just last week.
Hurry up and get these (as a gift for others or for yourself) before they go out of stock!
The Gap (PRODUCT) RED™ heather gray cashmere V-neck sweater
you see above will keep your hands toasty warm and stylish. The luxurious sweater is only $49.99, a huge discount from its original price of $128.00.
Here are some other (PRODUCT) RED items that will let you enjoy the best of both worlds–getting some stylish and high quality clothes at discounted prices, but still knowing that your purchase will go to support a vitally important charitable cause: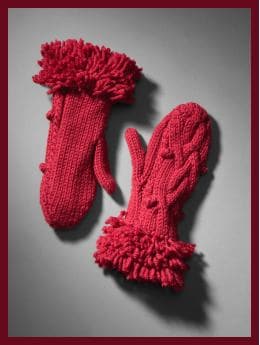 Gap (PRODUCT) RED™ wool mittens – cinnabar red
WAS: $30.00
NOW: $7.99

Gap (PRODUCT) RED™ slub word tank – heather gray light

WAS: $28.00
NOW: $4.99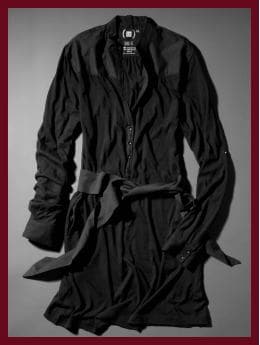 Gap (PRODUCT) RED™ roll-up dress – true black knit

WAS: $68.00
NOW: $39.99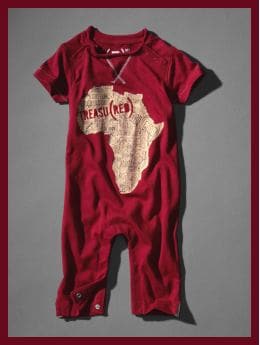 BabyGap: Gap (PRODUCT) RED™ baby word one-piece – cinnabar red

WAS: $25.00
NOW: $4.99
Visit Gap.com
for more great deals on (PRODUCT) RED clothes!