Every now and then I like to highlight a startup that wants to focus on helping causes. While Kickstarter is filled with tons of new business ideas from people who want to get rich quick, it's rare to see startups that use their innovation to help others.
While the concept of "fair trade" is very well established by now, The Fabric of Humanity goes beyond that idea and created something called "Wearable Philanthropy", referring to a revolutionary way they empower not only the makers of their clothing, but their communities as well. 
The price tag will contain a URL and a QR code that brings you to a video of those who built your garment and their community in need. The actual number of dollars from your garment that will be donated to the community is displayed with full transparency. 
Customers will then vote on various projects in the community to impact the community. Contributions are added to a fund for a number of months. 
Already they're working with communities in some of the hardest hit ares of the world, including a T-shirt from Tado Colombia (pictured) and Yak cardigans and purses from Mongolia (pictured). In addition, they also have products made in the US and Canada.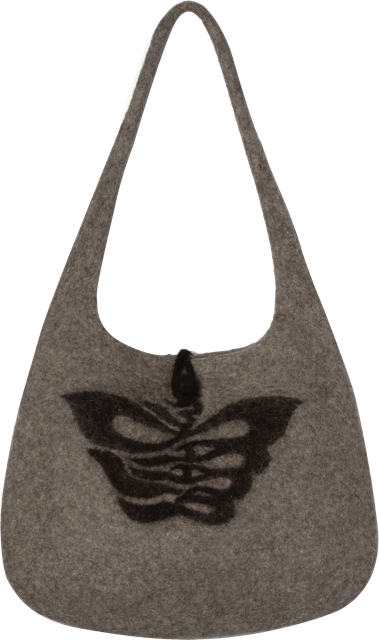 How can you help? The Fabric of Humanity has launched their Kickstarter campaign. You can help spread the word about this great opportunity not just to get a great deal on some high quality clothes, but also to get in on the ground floor of a fantastic idea. 
As with all Kickstarter campaigns there are perks for getting in early and pledging more.
 Here is the link to their Kickstarter! 
https://www.kickstarter.com/projects/754086373/wearable-philanthropy-the-fabric-of-humanity